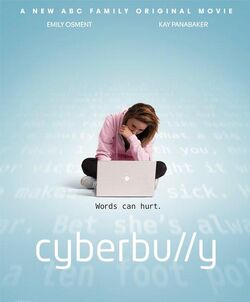 Cyberbully is a television film that premiered on July 17, 2011 on ABC Family. ABC Family worked with Seventeen magazine to make the film, and hopes it will "delete digital drama". The film tells the story of a teenage girl who is bullied online. The film will be released on DVD February 7, 2012.
Emily Osment is relevant to this film as she plays the main character of the film Taylor Hillridg.
Ad blocker interference detected!
Wikia is a free-to-use site that makes money from advertising. We have a modified experience for viewers using ad blockers

Wikia is not accessible if you've made further modifications. Remove the custom ad blocker rule(s) and the page will load as expected.